A CERTIFIED MAZDA, OR HOW TO GET MORE FOR YOUR MONEY
August 22 2018,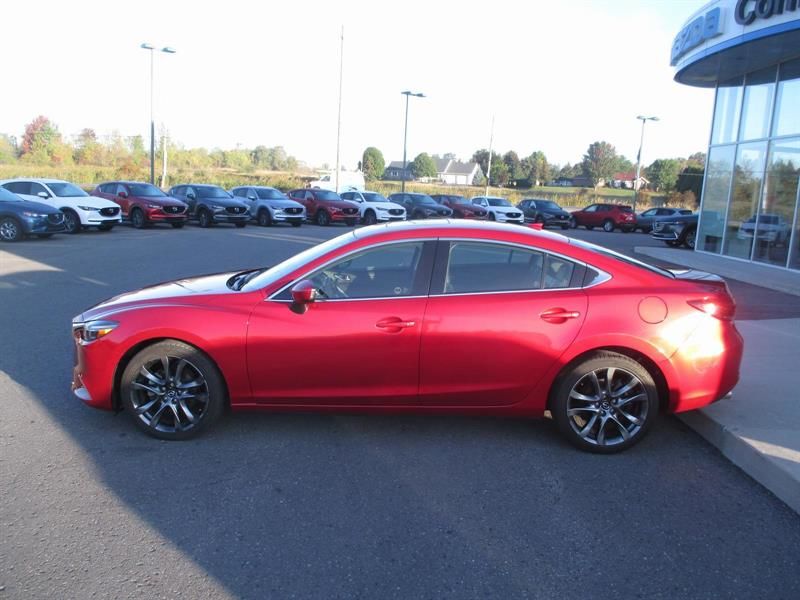 Let's face it, when shopping for a vehicle, getting value for our money is a big consideration. We want to get as much as we can for as little money as possible.
Right from the start, we know that there is generally more value to be had in a used vehicle than a new one. After all, the original buyer has absorbed the depreciation, leaving us with a nearly-new vehicle for a fraction of the original price.
Where you'll find the most for your money, however, lies in the certified vehicle market. A Certified Pre-Owned Mazda delivers the most value for your dollar. Sure, like most used cars, you'll save on the purchase price; but a Certified Pre-Owned Mazda from Cornwall Mazda packs much more into the vehicle than you could ever find elsewhere.
The biggest value you'll receive from a Certified Mazda, aside from an awesome vehicle is peace of mind. You'll never have to worry about getting a lemon, and Mazda guarantees it. Once a vehicle has been obtained, usually as a trade-in from a loyal Mazda customer, the vehicle undergoes a thorough and rigorous inspection and testing process to determine it's durability, reliability and performance. It is also put through a 160-point inspection by Certified Mazda technicians. Once it's condition is established, it is then thoroughly reconditioned as required, both mechanically and aesthetically, using only genuine Mazda parts.
Mazda is so convinced of the quality of their Mazda Certified Pre-Owned vehicles, that it backs them with a 7-year, 140,000km warranty, honoured at any Mazda dealership with zero deductible. If that's not enough for you, Mazda also offers an optional extended warranty for additional peace of mind.
Adding even more value to your purchase, Mazda offers a 30 day exchange policy on your vehicle, to ensure that you're completely satisfied. You'll also enjoy free 24-hour roadside assistance, including towing to the nearest Mazda dealership. You'll also be eligible for special financing rates offered through Mazda Canada, specifically to Certified Mazda customers. If you decide to sell your Certified Mazda, all of these great benefits are transferable to the next owner, adding even more value to your purchase.
Only qualified vehicles even make the first cut when being considered for the Mazda Certified Pre-Owned program. After extensive testing, refurbishing and ensuring that it meets Mazda's exacting standards, the end result is a particularly exceptional vehicle. You could even say that these vehicles are part of an exclusive club.
With the purchase of a Mazda Certified used vehicle, you're getting a nearly-new vehicle, while saving a fortune. This high-quality vehicle will be worry-free, helping you to avoid all of the stress and worry typically associated with the purchase of a used car. Backed by an excellent warranty, you'll drive your Certified Mazda off the Cornwall Mazda lot with confidence, knowing that you got great value for your money. Now how's that for value?